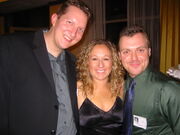 Devyn June Puett (born November 22, 1977) is a former American actress, singer and dancer. Devyn is the youngest child of Ralph Thomas Puett Jr. and Tammy Douglas Puett. Devyn grew up in Diamond Bar California with her older brother Tommy Puett. Tommy Puett is best known for his role as Tyler Benchfield in "Life Goes On". Tommy quit acting 1997 after playing Ben in "Switchback". Tommy Puett now runs Ultra Sport Products. She is best known for her role as Devyn in "Kids Incorporated". Devyn made her acting debut in 1986 when she was cast as Poochie Puett in "Kidsongs". During her singing career Devny was featured in the children's chorus on Martika's hit single "Toy Soldiers" and sang backup vocals on Tommy's only album "Life Goes On". Devyn's final acting role was as Virginia Poe in "American Masters". Devyn also was the Spokes model for LA Gear Tennis Shoe and she did three tours around the world covering 38 countries. By the time Devyn was 12 she went on to have a horseback riding career in the Hunter Jumpers division and she made the cover of several Horseman Magazines. When Devyn was in her 20s she worked for Hollywood Records laying vocals and Devyn traveled with Rama Duke. Devyn graduated from Diamond Bar High School in 1996.
Filmography
Edit
Kidsongs - I'd Like to Teach the World to Sing - Poochie Puett
Kidsongs - Sing Out, America! (Home on the Range/Yankee Doodle Dandy) - Poochie Puett
Kidsongs - What I Want to Be! (What I Want to Be) - Poochie Puett
Kidsongs - The Wonderful World of Sports (Let's Play Ball!/Let's Play Ball) - Poochie Puett
Television
Edit
The Kidsongs Television Show - Poochie Puett - Season 1 (1987-1988)
Kids Incorporated - Devyn - Season 5 - Season 6 (1988-1989)
American Masters - Edgar Allan Poe: Terror of the Soul - Virginia Poe (1995)
External Links
Edit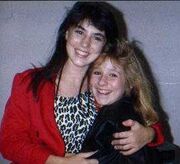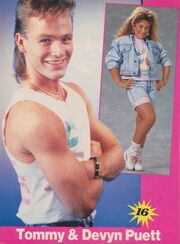 Ad blocker interference detected!
Wikia is a free-to-use site that makes money from advertising. We have a modified experience for viewers using ad blockers

Wikia is not accessible if you've made further modifications. Remove the custom ad blocker rule(s) and the page will load as expected.